How to Reinvent Your Life When You Feel Emotionally Stuck
Some days you are filled with faith and other days you are filled with doubt. But how can you begin to reinvent yourself in 2022 when you feel emotionally stuck? What mistakes should you avoid while on your journey to reinventing yourself in 2022? I'm going to give you three simple but powerful tips to renew your mind and the mistakes to avoid while getting mentally unstuck.
Why Are You Emotionally Stuck?
There are parts of your brain that has developed habits that affect your mental world. There are thoughts, feelings, and habits that pulls on you when you try to change. These thoughts, feeling, and habits keep you comfortable; therefore, when you try to reinvent areas of your life, it becomes difficult. There's mental resistance. You're emotionally stuck.
Let's say you want to reinvent yourself with your fitness. I think we both know how much of a struggle that can be. You might say you want to lose 10 pounds by the summer so you can wear that beautiful two-piece you saw at Target. Well, you're a creature of habit and comfort. When you try to create a new habit, thought, or feeling, your subconscious mind alerts you that you are leaving outside of your comfort zone.
The run on the treadmill, your mind subconsciously says, "Just do it tomorrow." Unfortunately, you remain emotionally stuck trying to figure out why you can't seem to accomplish your New Year resolution every year. Resistance is the normal part of change. Bringing your mind to a better sense of awareness, honesty, and consciousness about your thoughts, feelings, and experiences provides you the opportunity to embrace change and get unstuck.
When overcoming resistance and seeking to reinvent your life, avoid these three mistakes in the process.  
Three Mistakes to Avoid When Reinventing Your Life
When reminding myself of the areas of my life in which I want to reinvent, the first place I assess is my mental. I need to be honest with myself and be clear of the roadblocks I'm subconsciously facing. I'm always remaining aware of where I'm emotionally stuck.
Why? When I'm emotionally stuck, it affects my parenting, how I am as a wife, and the decisions I do or don't make in my business. That's just a few.
You better believe that resistance is all around when deciding to finally, for the last time for real this time, become the master of your own destiny.
The three mistakes to avoid are…
Mistake #1 – Continuing to Remain Unhealed
One thing about your emotions is that they have the ability to keep you trapped in the comfort of your pain. Being emotionally stuck doesn't seem so bad sometimes. It provides an "out" to what you desire to do, but subconsciously don't want to do.
You say you desire to have more in life, yet, you sit in a space of scarcity, lack, and discomfort with "ease". I'm speaking of myself too.
I'm always intrigued by those who desire to have more and take charge to receive it. What's the difference between the top 2% of "successful" people and the rest of us "successful" 98 Percenters?
Besides legacy wealth, I believe our thoughts, ideas, and pursuit for change differ.
The success of life is understanding that we all carry emotional roadblocks. Many are emotionally stuck, not just me and you from time to time. The other difference is making the conscious decision to get in front of them. Embrace change. It'll move you from being emotionally stuck to dripping in emotional positivity.
You know, fear, doubt, disbelief, shame, loneliness, anger, etc. It keeps you and I stuck. Stuck desiring more, but succumbing to the subconscious comfort that those feelings bring; even if they stunt growth, healing, and the reinventing of yourself.
What can you do?
I always say, to get in front of your emotions it requires a strategy.
How will you pursue the next relationship though you were hurt to your core in the last one?
How will you make more money though you fear meeting new people?
You develop a strategy that'll help.
First, meditate on the word. Scripture says for you to think on things that are not of self-sabotage and dismay. To know better is to do better, if you really want to reinvent your life in 2022.
Last, you replace negative thoughts with positive thoughts.
My favorite journaling tool
*This is an affiliate link. I'll make a small commission from the purchase of this product*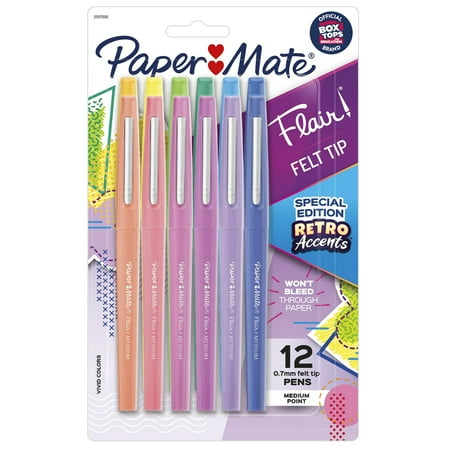 Mistake #2 – Living Life Complacent
Complacent: being overly content 
Are you stuck in the mud of complacency? While it is biblical to be content, what about overly content. 
You know, being overly content staying years on a job you severely dislike only because you don't want to start from the bottom at a new job. Remaining in a relationship that technically ended months ago, but you both stay together because it's familiar.
I believe we as women hang on for dear life to situations that do not serve us because we are overly content, comfortable, and familiar with said situation from time to time.
This is why reinventing your life is important. When you're overly complacent, you're leaving so much more on the table.
There is an abundance of peace, joy, love, wealth, health, and more available to you. All you have to do is decide you deserve more and do the work to get it.
Once you decide you deserve more, your brain will then become aware that change is happening.
After you make the bold decision to live life out loud, there will be some psychological barriers that will decide to resist change.
That leads me into mistake number three.
Mistake #3: Not holding negative thoughts captive
It is human nature for your mind to resist change. It's a part of the human experience so don't be so hard on yourself.
Remember when the New Year came around and you promised yourself to finally take your health serious? January 1st came and you were ready. But what happened? Your mind told you to just start on January 2nd because the day seemed to just slip by you. January 2nd came and you headed back to work. You got off of work and decided January 3rd would be your start date because you didn't have all of your workout clothes ordered yet, you wanted to look cute at the gym, and you needed your rest from your long day at work.
Subconsciously, your mind was really telling you that you have anxiety about the workout being too hard. Perhaps, subconsciously, your mind was telling you that you don't want to be rejected by the veteran gym goers. Was there doubt you'll get healthier?
Your subconsious mind puts roadblocks and barriers in your way when you consciously decide to make a change in your life.
In fact, the right prefrontal region (right behind the forehead) lights up on a brain scan when both resistance and negative emotions occur.
Because negative thoughts and resistance are both human nature, you have to consciously resist the negative thoughts.
How?
Replacing the negative thoughts and emotions with positive. 
Be mindful and aware when resistance occurs.
Know what to look for so you can move in the opposite direction. How does resistance feel and look when it occurs?
Become Mindful Of Your Emotions
Have you made the decision to reinvent your life? Become aware of your emotional roadblocks. Negative thoughts and mental resistance are best friends. Does that mean they must be your best friend too? Absolutely not. In fact, invite them to the party then politely tell them they've overstayed their welcome. Being emotionally stuck doesn't hurt so bad until you look up and realize the party is passing you by.
When you're ready to become more mindful of your negative emotions, intentionally pursue a life of great expectation, and get unstuck, order your copy of the Heal. Grow. Reset. journal to guide your journey.
Purpose driven women are distracted often. Here's how to remove 3 red-flags distracting purpose driven women.