How I Reinvented Myself | Life Reset 2022 | Reinvent Your Life
How I reinvented myself was a deep self-discovery journey.
Two years ago, I pushed a major life reset button. Let's just call this year, Life Reset 2022. In this life reset vlog, I'm discussing how to reinvent yourself by discussing the steps of how to reinvent myself. This life reset vlog includes a self-discovery journal prompt you can use for your guided journal prompt this year and beyond.
I was pushed to quit my job and become an entrepreneur in 2020. Problem was, I needed to heal from my past to unblock my success. Here's what I did to move me from surviving to thriving.
Self-Identity. What is it?
Self-identity. What is it? It's the recognition of one's potential and qualities as an individual, especially in relation to social context.
The question that I have is…who stole your identity?  I don't mean this in the way of the black market relaying your social security number all over the dark web. What I mean is, there is possibly a situation or event that happened in your life that changed you.  It changed how you behave and what you think about the world around you. It especially changed how you see yourself.
I want to invite you to give yourself permission to restart, reboot, and reset your truest identity because walking out of alignment of your true self may dangerously be limiting your potential. Here's how to begin.
How To Restart, Reboot, and Reset Your Truest Identity
For many years I was self-conscious of speaking in large crowds, voluntarily. I adopted the identity of being an introvert. My voice was often smothered with mini internal panic attacks when in rooms where I wanted to speak, but didn't.
People labeled me as quiet and ,ironically, I hated it to my core.  It wasn't until I quit my job in 2020 and became an entrepreneur that I realized being a self-conscious introvert was a title I adopted to make myself feel better about feeling small when in rooms where I viewed others as big.
You may wonder how I could be self-conscious for so many years and now speak on stages. How was I able to shake the identity of being a self-conscious introvert?
I dug deep into my life story to determine when this identity came about. I landed on the event that happened in 1994 as a third grader. On the last day of school, to make a long story short, my teacher explicitly told me that if I talked in fourth grade as much as I did in her third grade class, my new teacher wouldn't like me. She handed me my stack of papers and walked away.
I made no nevermind about it until summer was over and it was time to go to the fourth grade. I was determined to have my fourth grade teacher like me. I became a perfectionist and a people pleaser. I didn't want to ruffle any feathers. I needed my teacher to like me.
I carried that sentiment all the way into my now 30's.
How did I change that narrative? Here's how.
Make the decision to Restart
I had to make the decision to heal.
I thought back to that time and decided it was necessary to rewrite my story. I desired to get unstuck. I felt trapped in an identity that was not my own. Inside, I desired for more in my life.
I've accomplished so much and now as an entrepreneur, remaining in my comfort zone of playing small and waiting on life to happen by osmosis is not how success occurs.
Every time I accomplished next level success for myself, I had to leap out of my comfort zone. Now, this has to be my norm. I have to seek opportunities that are uncomfortable so I can stretch, grow, and build my legacy. Healing started with a simple decision to move beyond the past.
Related: Learn how to journal using the Brain Dump technique here.  You'll also get access to 30+ journal prompts and much more. 
You can take advantage of journal prompts.  Journal prompts provide you a topic to journal about.  Journal prompts for beginners are especially helpful for your journey.
Now, depending on what you need, there are various types of journal prompts.  Want access to journal prompts for your emotional healing?  These 30+ therapeutic journal prompts are very useful.  Stop stuffing your emotions by turning your journal into self-therapy.
My favorite journaling tool
*This is an affiliate link. I'll make a small commission from the purchase of this product*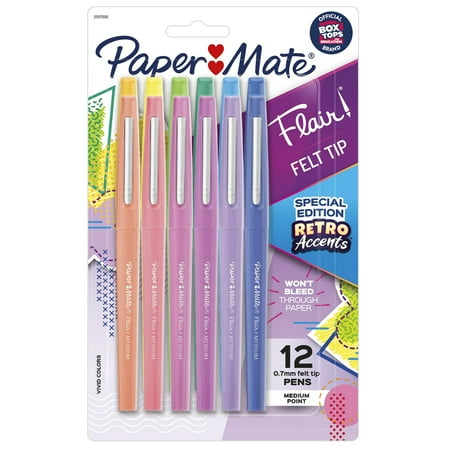 Make the Decision to Reboot
Reboot: the act or an instance of shutting down and restarting something.
I spoke to the little girl in me and told her that I needed her to forgive her teacher. What the teacher said to me had nothing to do with my identity and who I was as a person. I was fearfully and wonderfully made. That means God took His time on me.
The talkative nature, God knew it was necessary for such a time as this. My legacy needs me to play big. My goals need me to reach them. I took the time to tap deep into forgiveness and release her comment off of my identity.
How can journaling help you reboot?
Every day, there are negative thoughts and emotions that infiltrate your mind.  Journaling allows you to handle negative emotions. Take those negative emotions and turn them into positive emotions with therapeutic journaling. 
Write opposing thoughts in your journal.  Say things such as, "I can do it" so it takes space away from negative thoughts. 
Become your own cheerleader and manifest the life you desire with just pen and paper.  Most importantly, if you don't want to journal everyday, don't. 
Journal when necessary.
Reset: set again or differently
I've made resetting my life a daily walk.
Every morning, I wake early before the sun and the kids are up and I spend time with myself and my God. I meditate on the word so on those days when my mind tries to revert back to that place of introverted comfort, I remind myself that God gave me purpose.
This new stage in my life requires me to fly. I'm building my own stage. I'm writing my own story for this next chapter of my life and it doesn't include me sitting in a corner playing major in the minors.
Related: There are psychosomatic side effects to holding on to emotional trauma and pain.  Engaging in writing therapy can help curve those psychosomatic side effects of emotional pain.
Want to engage in daily journaling?  Do it at the same time every day to remain consistent. Journaling can become boring for some. 
Want to avoid getting bored with journaling?  Find a place that's engaging such as a coffee shop that plays light music.  Journaling in bed when you're super sleepy may not be such a great idea. 
Don't set your journey up for failure.
How I'm Healing, Growing, and Resetting for My Future
I've chosen my own path to what success looks like for me.
I'm embracing a positive attitude towards change and finding opportunities for personal growth even in the hardes of times.
I've chosen to find my voice and live life out loud
Take the Restart. Reboot. Reset. Workshop
Purpose driven women are distracted often. Here's how to remove 3 red-flags distracting purpose driven women.